We Make It Easy to Order from
LiveAquaria®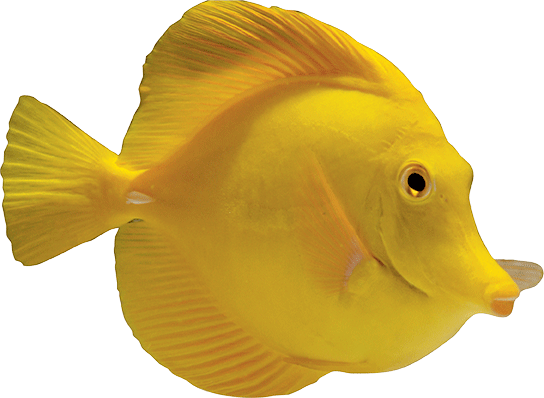 Account Types
There are three convenient account options - Guest Checkout, Remember Me, or Express:
Account Type
We Will Save in Your Account Profile:
Shipping Address
Billing Address
Credit Card #'s
Guest Checkout
Enter each time
Enter each time
Enter each time
Remember Me
X
X
Enter each time
Express
X
X
X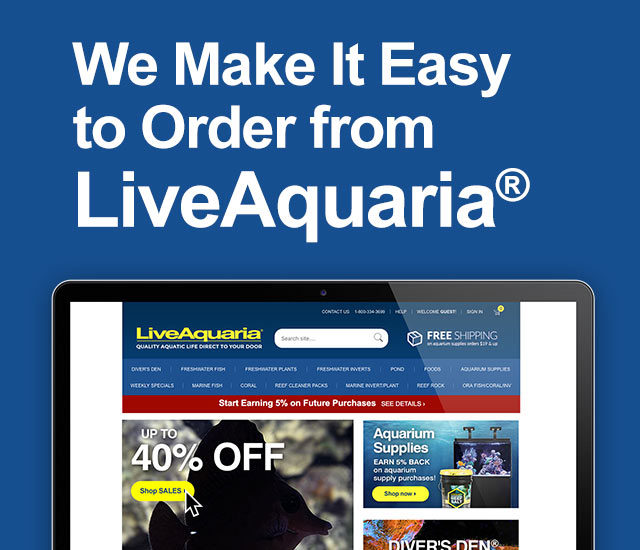 Account Types
There are three convenient account options - Guest checkout, Remember Me, or Express:

Payment Options
LiveAquaria® accepts all major credit cards for online orders, including MasterCard, Discover, VISA, American Express, and PayPal.

Security
If you're new to LiveAquaria®, we encourage you to read our security and privacy page. You can shop LiveAquaria® with the utmost confidence that your credit information is safe and secure.
Aquatic Life Availability
Because there are many factors that affect availability of aquatic life, not all species are available at all times. However, new shipments arrive at our facilities daily, and once specimens have successfully passed our thorough health examination they become available for purchase.
Should your aquatic life selection go out of stock after you place your order, we will ship one time only - at no additional shipping charge to you - any item(s) available in stock within two weeks of your original order. You will receive an e-mail the day your backorder is shipped so you can make arrangements to sign for your order when it is scheduled to arrive.
Backordered items unable to ship within this two-week period may be cancelled and your order total adjusted accordingly. Customers will be contacted prior to the expiration of the order to confirm cancellation or to discuss available substitutions.
Substitutions
It's our policy never to automatically substitute a size or species if what you requested is unavailable. We work closely with our customers and aquatic suppliers to ensure you receive exactly what you order. If your selection is out of stock, feel free to discuss alternates with one of our aquatic service specialists.
More Questions?
If you have any questions, please contact us here.